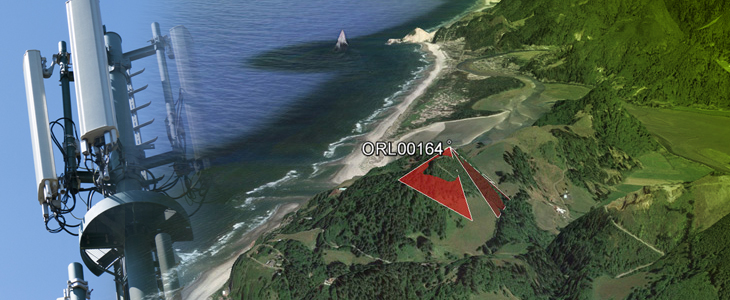 RF optimization remains one of the key challenges in any network. Proficient data collection and analysis are critical elements for cost-effective network optimization. At MobileNet our engineers have the expertise to provide reporting on Pre-Launch optimization, cluster analysis, KPI monitoring, and post-launch optimization. Maintaining a broad spectrum of RF services allows MobileNet's turnkey project managers to utilize internal resources to identify potential network faults and resolve them – ensuring the most efficient spectrum use to enhance our customers' quality and network performance, while reducing their Opex and Capex.
Pre Launch Optimization:
MobileNet's engineers work on all steps involved in pre-launch optimization, including building neighbor lists & work orders, driving route packages, site testing, post-processing of data, parameter and neighbor list audits, alarm checks, and detailed reporting that includes coverage & event analysis. We gather and analyze detailed field RF measurement data to detect and resolve issues caused by radio problems, improper parameter settings, or network faults and ensure that the system passes any defined evaluation criteria, or Key Parameter Indicators (KPI).
Post Launch Optimization:
MobileNet's team delivers continuous radio network measurement and analysis reporting with parameter adjustment reports, coverage analysis, and capacity analysis reporting for post verification and site acceptance. We meet all our customers' performance targets and find effective fault resolutions through process development, functionality assessments, and configuration management. Our reputation for innovation, quality, and reliability has established MobileNet Services as a leading player in system optimization operating at the forefront of the wireless industry.
Monitoring KPIs:
KPIs (Key Performance Indicators) are indications of network performance and clearly describe the experience of the end user. Continuous KPI monitoring is required to ensure efficient network utilization to meet targeted QoS (Quality of Service) values. Reporting templates have been developed and automated by MobileNet engineers to provide KPI reports detailing call quality performance, handover zones, interference regions, and poor coverage regions.
The MobileNet Advantage
Over 25,000 UMTS turnkey sites launched in over 30 major markets in the U.S.
Over 5,500 LTE turnkey sites launched across the U.S
Target Drop Call Rate of 1% or better at the majority of our customers
Frequently rated 'Top Vendor in Quality' by many of our customers
Automated reporting templates which significantly reduce report turnaround time
End-to-End Solutions – from creating site databases through data collection to post processing and reporting
Tailored summary reports and customized event analysis
Increase network performance and profitability