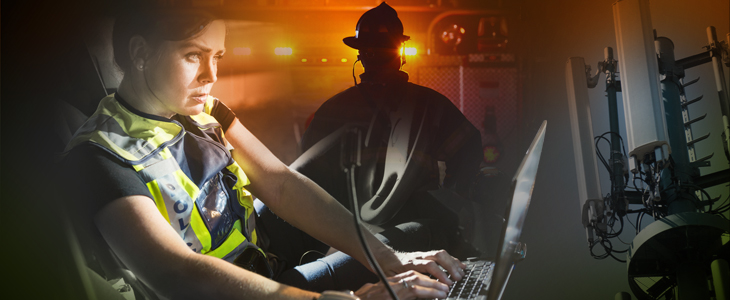 Public Safety RF and DAS Design, Commissioning and Validation
MobileNet is a recognized expert in RF and DAS systems and works extensively in both commercial cellular and Public Safety DAS design, testing and optimization.
We offer comprehensive testing performed by expert technicians backed with our extensive RF knowledge of system level design and optimization. We provide rapid, detailed reporting using our in-house automated reporting system ensuring accurate and consistent reports and documentation. We typically provide all equipment required to perform testing services and can offer several levels of services ranging from compliance testing to full design on a turnkey basis. Our customers include major Neutral Host DAS companies, Cellular carriers, Public Safety DAS deployment companies, general contractors and buildings owners.
MobileNet provides accurate and detailed reports that contain valuable data used to improve the performance of emergency responder systems and their ability to protect both property and life. MobileNet utilizes highly qualified and certified technicians to perform these vital services, provide in-depth result analysis, and ensures that our engineers are available to review the results with our clients at the end of the project.
Public Safety Compliance Testing
MobileNet offers comprehensive RF grid testing and Delivered Audio Quality (DAQ) measurement services that meets all NFPA requirements for testing and documentation, performed by certified expert technicians. We provide detailed reports and can offer analysis of areas of concerns and recommendations for meeting and exceeding performance requirements.
Following the events of 9/11, NIST issued recommendation 22 noting that "installation, inspection and testing of emergency communications systems, radio communications and associated operating protocols should ensure that the systems are effective for large-scale emergencies in buildings with challenging radio frequency propagation environments; and can be used to identify, locate and track emergency responders within indoor building environments and in the field."
As a result, two standards were published in 2009 as the basis for a national standard to ensure uniformity, guarantee effectiveness and encourage widespread adoption.
Section 510 of the International Fire Code (IFC), which is part of the International Building Code
NFPA 1, Annex O to the National Fire Protection Association (NFPA) Fire Code.
Many U.S. fire jurisdictions adopted these standards which are designed to ensure adequate indoor radio coverage for firefighters and other public-safety personnel during emergency response and compliance is frequently a requirement to obtain a Certificate of Occupancy from the local governing authority.
However, there are many RF related and signal coverage issues to consider in achieving and maintaining compliance including localized interference, location of the external signal source and the use of RF reflective or absorbing building materials. The cost to reconfigure a poor design once installed is very high and requires skilled RF system design, validation and implementation. MobileNet's extensive RF expertise and resources can help assess current performance and identify prospective issues in advance, saving time and considerable cost in achieving and maintaining compliance.
The MobileNet Advantage
Public Safety DAS Design and Testing Expertise
In Depth Knowledge of RF System Design, Operation and Implementation
Experts in Quantifying and Identifying Interference Sources
Experienced, Certified and Highly Qualified RF Staff
Tailored Summary Reports and Performance Maps